Abacus Capital ("Abacus") is pleased to announce the strategic acquisition of 1200 East Morehead Street,
a 26,000 square foot boutique office asset in the heart of one of the most desirable infill office corridors
in Charlotte, NC.
Located on approximately 1.25 acres in the geographic center of Charlotte's Midtown office submarket,
the fully stabilized project is leased to a collection of professional services and medical tenants. The
project is competitively differentiated by its above-market parking ratio for an urban asset of nearly
4.0:1,000 SF as well as its ability to offer prospective tenants short term, short form turnkey lease
structures.
Abacus acquired the surface-parked asset in an off-market transaction for $6.4M or $249/SF, well below
both replacement cost and underlying land value.
In order to offer its tenants an enhanced go-forward occupancy experience, Abacus plans to reposition
the asset through a number of strategic capital improvements. The façade will be redeveloped to offer
the tenancy a new front door to the community for their respective businesses, while the building's lobby,
corridors and bathrooms will be refreshed as well. Work is anticipated to commence immediately and
should be completed by 3Q 2020.
In conjunction with the planned capital improvement program, the project will be rebranded from The
Commercial Building to Midtown Commons to better align the building's market perception with that of
a modernized asset.
"Abacus is pleased to acquire such a forever-located asset as Midtown Commons at what we believe to
be a nice defensive basis relative to the underlying risk profile of this asset," said Wes McAdams,
Managing Partner of Abacus Capital. "Our firm's view is that the core East Morehead corridor possesses
the intangibles from a location perspective and favorable supply/demand dynamics from a
fundamentals perspective to be well-positioned to outperform the broader local office market over both
the near and longer term."
Midtown Commons is located 400 feet from Atrium Health's Carolina's Medical Center Main Campus, the
largest and fastest growing hospital campus in North Carolina, while also being adjacent to some of the
highest demographic rooftops in Charlotte and minutes from both Charlotte's CBD and dynamic South
End.
"On a risk-adjusted basis, we really like the idea of being positioned as the low-cost provider of highly
functional, smaller-format office space in one of the strongest office submarkets in the Southeast. We
look forward to making this project a success for our clients in the years ahead," said McAdams.
Abacus Capital will be relocating its headquarters to the project later this year. Colony Commercial will be
leasing the project on behalf of Abacus and its clients while Foundry Commercial will be property
managing the asset going forward. WDM Design is the architect of record and Piedmont Contracting
Group will be leading the execution of the capital improvement program on behalf of Abacus.
Before: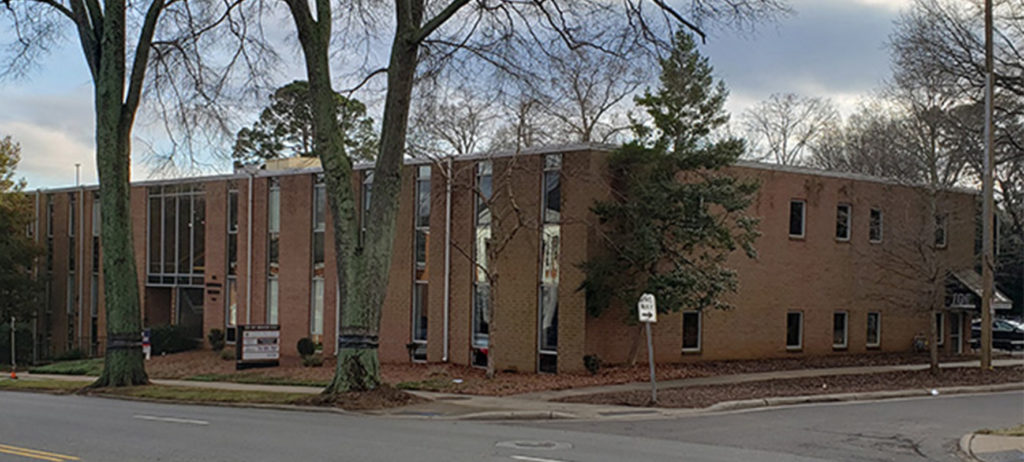 After: